We are also accredited DiSC trainers coordinating on-line behavior profiling with training people how to change their behavior to drive better results.
DiSC is a powerful and highly effective tool for dramatically improving individual performance and when used proficiently can produce spectacular results. It is a tool to help people DiSCover who they really are. DiSC is best executed with the facilitation of on-line profiling which is incorporated within the offering.
Basically your core values influence the way you think, act, communicate with other people and make decisions. The DiSC tool will help you understand how to use your core strengths to help you succeed and how to adapt your communication style to work better with others.
The DiSC philosophy is based on creating an optimised environment where people can thrive and perform to the best of their ability. For more information, please download this PDF which explains more about the fantastic tool of DiSC or chat to us – we'd be delighted to help unlock your organisation's potential.
We would also love to talk to you about DiSc profiling and how it can help make huge positive differences to your staff and ultimately deliver return on investment to your business. On line profiles are available for two different levels – 'workplace' and 'management'. Equally comparison reports can be purchased which summarise the behavioural styles across your organisation as a whole which adds powerful insights into how you can manage the behavioural styles to maximize results and ROI. These comparison reports are great tools for HR managers/directors and MDs to review the people within their organisations.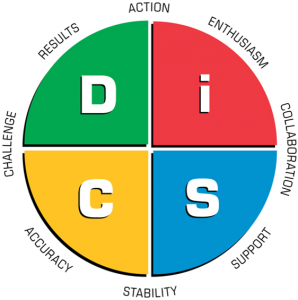 Please call us now for an informal discussion regarding all your training needs – 07557 477667 / 01453 886776 or email us at info@cope-salesandmarketing.com