alistair eillott ltd
Eilis Cope first met Alistair Elliott when she managed the Tesco account for Highland Distillers and Alistair was the Spirits Buyer. Both Eilis and Alistair always got on well and had fun even through tough negotiations but both managed to increase their respective businesses through collaboration and strong commercial acumen.
When both Alistair and Eilis set up their own businesses, their paths crossed again. The team at Cope Sales and Marketing undertook the creation of a new corporate identity for Alistair Elliott with gusto as they were determined to ensure he would be delighted with the outcome – which he was!!
website
We had fun working on Alistair's new website and he is delighted with the outcome, having received lots of positive comments from his clients too. He also loves the imagery that we've chosen to complement his new branding! To see more, please take a look at his website  -: http://www.alistairelliott.co.uk/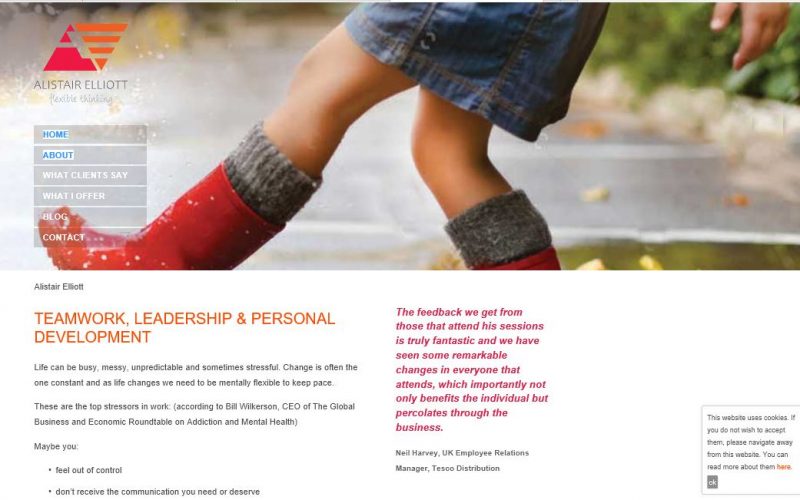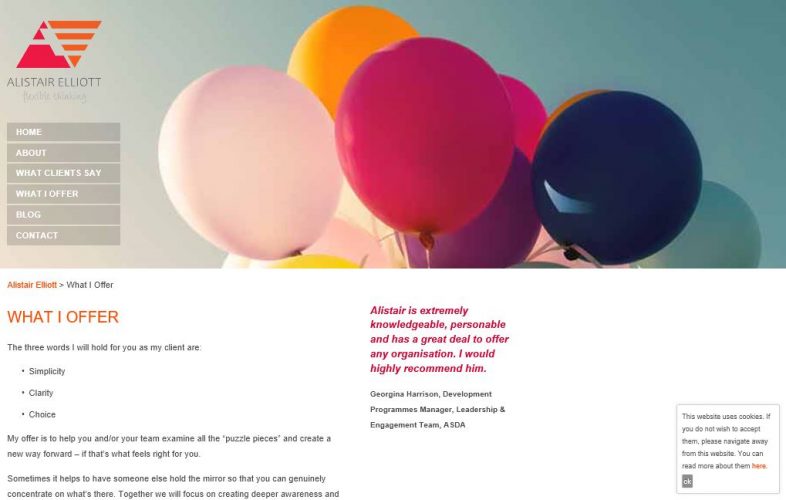 powerpoint slides
We have developed a set of PowerPoint templates for Alistair which we can tailor to presentations and workshops. He's delighted with the designs and the flexibility these provide for his business.