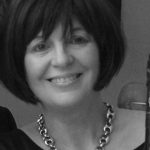 Eilis (Ailish) Cope – Managing Director
Eilis has 25+ years' experience in all aspects of sales and marketing working for blue-chip companies, SMEs and family businesses in the UK and internationally. As such she has a wealth of commercial experience underpinning the many roles she has undertaken from Business Unit Director, Business Development Director, Marketing & PR Director and Sales & Marketing Director. Eilis has a passion for excellence and when she set up Cope Sales and Marketing, she wanted to ensure that she had a USP as a full-service agency that would differentiate her business from the plethora of others in the marketplace. As such all the work is executed by some-one at director level, while still offering great value for money, so that clients can benefit from the wealth of experience and expertise of the team of Directors at Cope Sales and Marketing.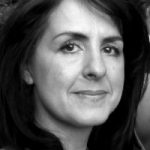 Sarah Crampton – Art Director
Sarah has 25+ years' experience in all aspects of design for print and online projects. As Head of Art for London agency J. Walter Thompson and Art Director for McCann, along with senior roles for Birmingham design companies, she has produced work for small charities to large corporates. Passionate about great design, she is always looking for new opportunities in the continuous pursuit of engaging creativity.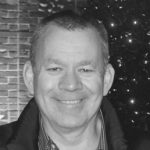 Dave Burn – Creative Director
Dave has more than two decades of working as a copywriter, creative director and creative consultant. He combines fresh, original thinking with outstanding brand strategy experience and an extensive award-winning track record. The full weight of our insight goes into every project we deliver and we are as passionate about the clients' brands as they are. Much of our expertise stems from our clarity of thought behind our marketing and contact strategies whether for customer acquisition, retention, or simply building strong relationships with your audiences.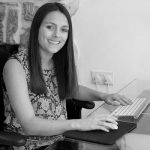 Michelle Warner – Digital Director - Web
Michelle has over 10 years' experience working in digital marketing. Her skill set includes web design and development, search engine optimisation (SEO), PPC (pay-per-click) marketing management and email marketing. She always utilises the latest cutting-edge technologies to help businesses to enhance their brand and ultimately stay one step ahead of their competition.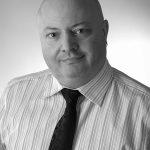 James Justice - Digital Director - Apps / CMS/CRM/Web
James has 18+ years' experience in the 'new media' arena specialising in bespoke website design and content management system development (CMS), ecommerce website development, content resource management system development (CRM) and mobile App development and native App development for the IOS and Android platforms. Recently he has spearheaded native App development projects for Ariston and Londis. Excellence is essential in James' work and as requirements change with the ever evolving digital world, he is always ready to advise and assist. James' aspirations are always to ensure that the final solution for clients delivers outstanding functionality and an excellent user experience.