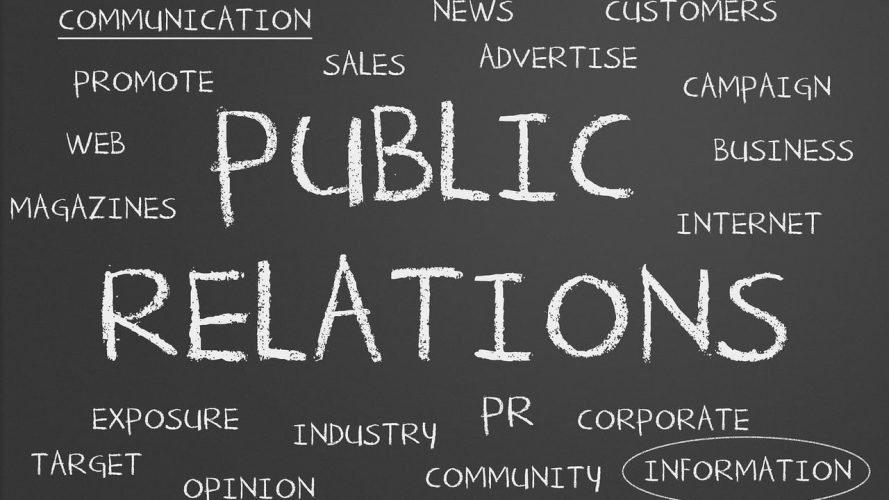 Today, perhaps more than ever, the way an organisation is represented in the media has a huge impact on the way it is perceived by the public. Influencing these representations is what good PR is all about.
And let's be clear from the outset – it takes more than a press release. Indeed, I'm sure that some companies must actually think that PR stands for "press release", as that's pretty much all they do on the public relations front.
But good PR is so much more than press releases – even good ones. Public relations, or PR, is all about the way organisations communicate with the public. It's about how they promote themselves, and build a positive public image and reputation.
Of course, press releases do indeed play a part – but just one part of a much larger puzzle, the many pieces of which must fit together precisely in a robust PR strategy.
No matter whether you're a fledgling startup or scale-up looking to disrupt an established industry, the CEO of a corporate brand with an important, game-changing message to share, or a non-profit organisation with a mission statement to communicate to the world – you need a solid strategy governing how you relate to the public. You need to tell your story through the media.
You need good PR.
4 Reasons Why Good PR Matters (and How to Do It Right)
1.     It Makes Business Sense
Let's begin with the biggest point of all – reputations matter to the success of a business.
According to research from CISION PR Newswire, 66% of consumers say that their perceptions of a company's CEO affects their opinions of company reputations. What's more, executive leaders estimate that a massive 60% of a company's market value is attributed to its reputation.
What this means is that, just as having a qualified accountant managing the finances will make the business more profitable, so too will having PR and marketing expertise managing brand communications with the public.
2.     Investment and Recruitment
Good PR isn't only about attracting new customers, but potential investors and buyers for your business, too.
Once again, reputations matter, and only if you are able to showcase your business and its people in the best possible light will you be able to secure the meeting you want, and the investment you need.
By the same measure, your brand's reputation and its image will play a big part in recruiting the right sort of people that you want to come and work for you. How your business is perceived has a huge impact on the quality of potential recruits who come knocking on your door. Of course it's important to attract and hire the people with the right skills, but they also need to be the right cultural fit to the business as well. Good PR will inspire the right people who are ready and willing to embrace the corporate ethos to consider your company when job hunting, and who will be much more likely to want to stay with you for the long-term.
3.     Telling the Right Stories (at the Right Time)
Ultimately, PR is about storytelling.
Good PR professionals focus primarily on the genuinely newsworthy stories that naturally exist within or emerge from the organisation. They focus on the challenges the business can solve for its customers, trends affecting the industry, and where the business sits and what it's doing within its community of interested parties – all whilst giving an engaged, human face to the business.
These stories are told in a way that appeals to journalists and their readers – the benefit being that the journalist acts as an independent third-party, adding credibility to the story being told, and thusly creating a sense of trust between reader/consumer and the organisation.
However, just telling the right stories isn't always enough. Sometimes, timing is just as important – if not even more so. The reason is best illustrated with an example.
Back in 2014, you may recall learning of a brand new social media platform called Ello. Here was a platform that vowed to be forever free from advertising at a time when tensions were running high about how the likes of Facebook were using our data to target and intrude upon our daily online lives.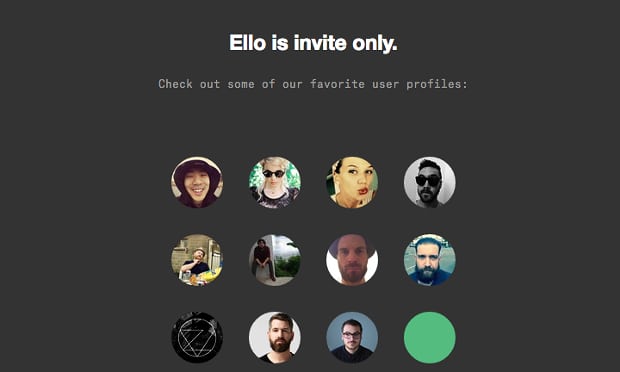 (Image source: theguardian.com)
Amidst all this, Ello's company manifesto boldly concluded with a promise to users that "You are not a product." This was good PR. And the timing couldn't have been more perfect – or so it seemed.
The media soon dubbed Ello the "Anti-Facebook", and, at its peak, Ello was seeing 35,000 brand new user requests every hour. However, having only just recently launched, Ello wasn't equipped to deal with such an influx of traffic, and the fact of the matter was the site itself was still just bare bones. All of those users that came flocking expecting a Facebook-like experience minus the advertising were left very disappointed – the functionality just wasn't there.
In the end, Ello's success story didn't last long. The site still exists, but the overwhelming majority of those early users who were hoping for an alternative to Facebook quickly left and have never looked back. And this goes to show what can happen when a company's media success outpaces its capability to keep up. The PR message was perfect – but the timing was all wrong. If only Ello had waited until its site was a little more polished and equipped to handle a heavy user intake – who knows what might have happened? As it stands, Facebook still rules the waves, and Ello is now a small, niche network connecting artists and creators.
4.     For Those Times of Crisis
Even with the best will in the world, sometimes things go wrong in business.
Today, what with the proliferation of social media, there's simply no chance of ignoring bad news in the hope that it will go away – it won't.
PR plays a crucial role in coordinating and communicating a measured and tactical response to a crisis that, left alone, has all the potential to very quickly "go viral" and spiral out of control.
Despite common wisdom dictating that "There's no such thing as bad publicity", this isn't always the case. Indeed, we covered some pretty devastating PR blunders in a recent post, which you really should check out to see what happens when disasters aren't managed adequately – 'Top 3 PR Fails: What We Can Learn from What Went Wrong'.
When done correctly, PR is an extremely powerful way to build your brand, increase exposure, and create trust in your business – all of which matters greatly to your ongoing success. If you'd like to discuss your brand's PR needs, please don't hesitate to get in touch with us here at Cope Sales & Marketing – www.cope-salesandmarketing.com. Can't wait to hear from you!