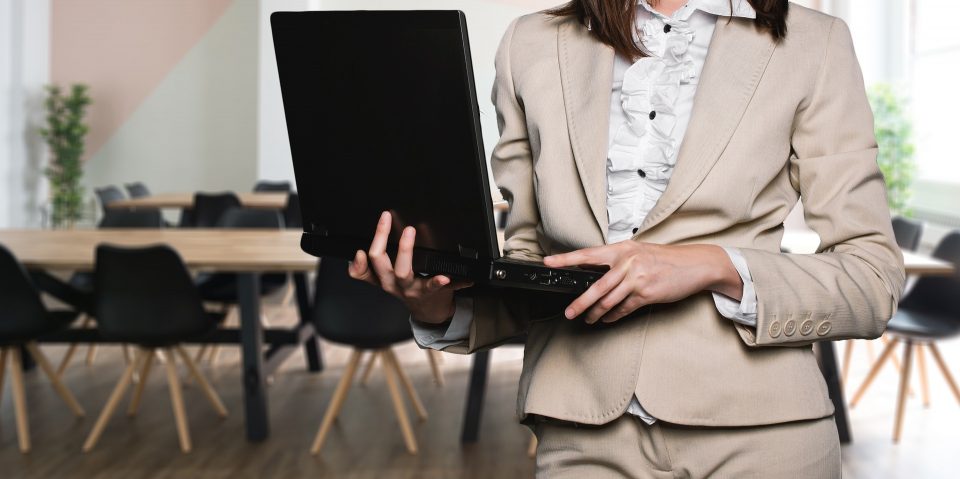 In today's world of constantly connected consumers and businesses, sales and marketing has become a 24/7/365 endeavour. Pressure on marketing teams to deliver more and more – and better and better – leads has never been higher, with expectation piled onto sales teams to close larger percentages than ever before.
Many companies, of course, have marketing and sales strategies that can often appear as if they are running like well-oiled machines. The problem that too often creeps in, however, is what happens when there's a clog in the engine. All of a sudden campaigns aren't gaining the traction that they used to – growth is stagnating, lead generation is slowing, and sales are going down, down, down.
What's going wrong?
Well, often it's a case of a company resting on its laurels – the realisation slowly dawning that simply recycling once successful campaigns no longer cuts it in today's digital world of rapid and perpetual evolution. Panic can set in at this stage, and senior management may be prone to hastily making some very expensive decisions – staffing up, ploughing thousands into advertising, or shaking up the executive board – in an effort to turn things around, though without pausing to come up with a clear and well-thought-out strategy to guide the way.
Bringing A Boost to the Business
Smart business leaders will resist the urge to panic in face of a situation like this – and the really smart ones will acknowledge the fact that they need some help. However, sometimes the situation won't necessarily warrant a permanent position to be created within the company – rather, what the company needs is to inject some experience and innovation into the proceedings.
Maybe it's time for a new campaign to give the brand a boost, or a new lead generation programme that will get the phones on the sales desks ringing again. Sometimes, such strategies can be devised in-house. But, more often than not, the benefits of looking beyond existing and conventional team structures can reap far greater results – and this is where the benefits of bringing in an interim sales and marketing director can really start to be felt.
Hiring in a temporary member of senior staff may seem like a daunting prospect – especially if your business is new to the concept. However, bringing in expert short-term help from an experienced sales and marketing director can be one of the greatest ways to inject some meaningful changes into the business, and give it the boost it needs to turn things around.
And of course, one of the greatest things about hiring an interim sales and marketing director is that you will not have to commit to anything permanent. Essentially, you will be gaining access to someone with extensive expertise, who can come in and execute a strategic directorial role without having to commit to a long-term salary. What's more, if you strike up a good relationship, you will be able to bring this person in again and again on a temporary basis, as per the needs of the business.
In short, the value that an interim sales and marketing director can bring to an organisation is very great indeed, and will almost certainly be better than pushing the panic button in practically any situation. However, prevention is invariably better than cure, and recognising early that you might need help, guidance or direction from an expert third party will lead to the most favourable results.
Here are three reasons it might be time to hire in an interim sales and marketing director to give your business the boost it needs.
Top 3 Reasons You Need an Interim Sales and Marketing Director
1.     You're Missing or Struggling to Hit Targets
The best marketers and indeed the best salespeople are absolutely target-focussed. They have metrics on their mind pretty much all of the time.
And not simply vanity metrics – the size of a social media following, for instance, or website traffic – either. Many marketers in particular too often fall victim to vanity metrics. At the end of the day, marketers' primary focus needs to be on generating quality sales leads, and sales teams need to focus on closing them.
If your two most important departments are failing or struggling to hit their targets, there's something wrong with the strategy. An interim sales and marketing director will be able to bring a fresh perspective to operations, devise a new strategy, help marketing and sales to become better aligned, and focus on the most optimal path forwards.
2.     Marketing and Sales Are Misaligned
Sales and marketing work better together than they do apart.
That's reasonably recent wisdom that has only started to permeate in any meaningful way over the past five to ten years. For indeed, historically, marketing and sales have been kept apart – usually working in different parts of the office building, if not in a completely different building altogether.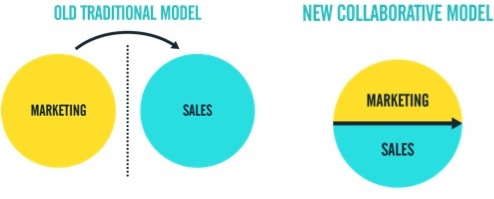 (Image source: linkedin.com)
Sales and marketing should form two halves of the same coin – and that coin is growth. The problem, however, is that within many companies, the "us against them" mentality still pervades – and when it does, growth is very hard to achieve.
The solution is to move towards better sales and marketing alignment. It means creating one team with one vision – but that's not always easy to do from within.
An interim sales and marketing director can bring an outsider's unbiased perspective to the organisation, and, without any loyalty to either side of the divide, can cut through any bickering without embarrassment, and begin to execute a strategy that brings the two departments closer together.
See our previous post '10 Reasons Why Sales and Marketing Work Better Together' to understand the full value of departmental alignment within your organisation.
3.     You Will Benefit from an Outside, More Experienced Perspective
An interim sales and marketing director will come with years of hands-on experience through working in both permanent and interim roles in other organisations. Ideally, they will have managed teams at senior and board level, have handled large budgets, and will know how to generate revenue for companies in both good and bad economic times.
This experience will enable the right interim for your organisation to craft new strategies that are designed to achieve both short- and long-term goals. They will also be able to define meaningful KPIs and targets for your sales and marketing departments to hit, and challenge current assumptions – many of which will be necessitating the need for an interim in the first place.
Final Word
Interim sales and marketing directors have vast amounts of business experience, and will be able to bring everything they've learned to the table to the direct benefit of your organisation. They will be able to boost performance, and, because they have no internal agenda, will cut straight through office politics and maintain a purely professional focus on the job at hand – which is especially vital when it comes to forging better marketing and sales alignment.
Hiring an interim sales and marketing director brings high value on many different levels. If you'd like to hire an experienced interim for your business, please don't hesitate to get in touch with us here at Cope Sales & Marketing – www.cope-salesandmarketing.com. Looking forward to hearing from you.
SaveSave
SaveSave